( – promoted by DocHoc)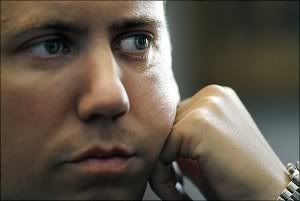 In Thursday's edition (May 15) of the Tulsa World, there's a story about Oklahoma's privileged son, U.S. Rep Dan Boren, appointment to the Board of Directors of the NRA. That puts him right in the pantheon of advocates of "campus-carry" laws and unrestricted firearms sales.
Boren is quoted, "I harvested my first buck at age 9 and have taken one every season since."
Rep. Boren must have a problem using the word "killed."
Then there's this…..
Today, our Congressman Dan Boren will join Governor Steve Beshear, Karl Rove, Ollie North, Governor Mike Huckabee, Senator Kay Bailey Hutchison, Ambassador John Bolton, Navy Seal Marcus Luttrell, Governor Mitt Romney, and Senator Mitch McConnell to speak at the NRA's Celebration of American Values Leadership Forum.
Last year, rocker Ted Nugent was caught on video screaming to the same cheering crowd at the NRA convention:
* "Hey, Obama! [holds up machine guns] You might want to suck on one these you punk…Obama, he's a piece of s–t!"

* "Hillary! [holds up machine guns] You might want to ride one of these into the sunset, you worthless b—h!"

* "Hey Diane Feinstein! [holds up machine guns] Ride on these you worthless whore!"
Here's the video.
Does this represent Dan Boren's American Values?