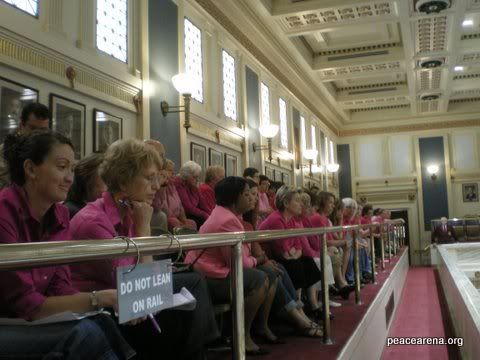 As the legialative session winds down, Planned Parenthood is begging for a PINK PRESENCE at the capitol on both Thursday and Friday, basically to bring some fear and doubt to some of these legislators about how safe they are.
Thursday and Friday — the house and senate both are scheduled to open for business at 9. If you can afford any time at all, go to the Senate gallery (or the house, should they take up the override.)
Also visit legislators' offices. We plan to have (in the gallery) information and talking points for some of the worst reps' and senators' who have sponsored this awful legislation. See the attachment below for info on the anti-abortion bills and their sponsors.)
Friday — we hope to have some other kind of event and will post info here when it is available.